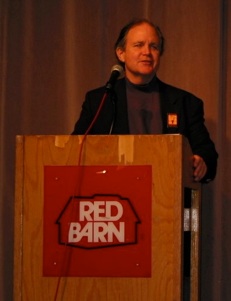 I am an emeritis professor of Social Studies in the College of Education at San Diego State University. I believe the purpose of education is to build thoughtful action for social justice, that is, equality and democracy. I helped to found the Rouge Forum, K-12 and university school workers, parents, community people, and students, engaged in fighting for a democratic and egalitarian society. You are welcome to join us.
This webpage offers you options:
1. An opening page which gives you an overview -- offering textual links to areas that may interest you.
2. Links to articles I have written:
PRACTICAL PHILOSOPHY
TEACHING AND EDUCATION
LABOR AND UNIONS

GRENADA
RACISM AND SEXISM
FASCISM
3. Links to material others have written:
RESEARCH TOOLS
USED BOOK SEARCH SITES
ARCHIVES
EDUCATION AND TESTING
DETROIT PUBLIC SCHOOLS CRISIS
MEAP (Michigan Educational Assessment Program)
COOL ARTICLES
LABOR, UNIONS, AND SOCIAL CHANGE
GRENADA

ON RACISM
ON INEQUALITY
SPY VS. SPY
THE US, REVOLUTION, AND CITIZENSHIP
VIETNAM
ON MARXISM
CALIFORNIA ENERGY/CAPITAL CRISIS
ECONOMIC CRISES and SCANDALS
AUTHORS

4. Links to organizations, publications, and places.